Bimeda Kenya In The Community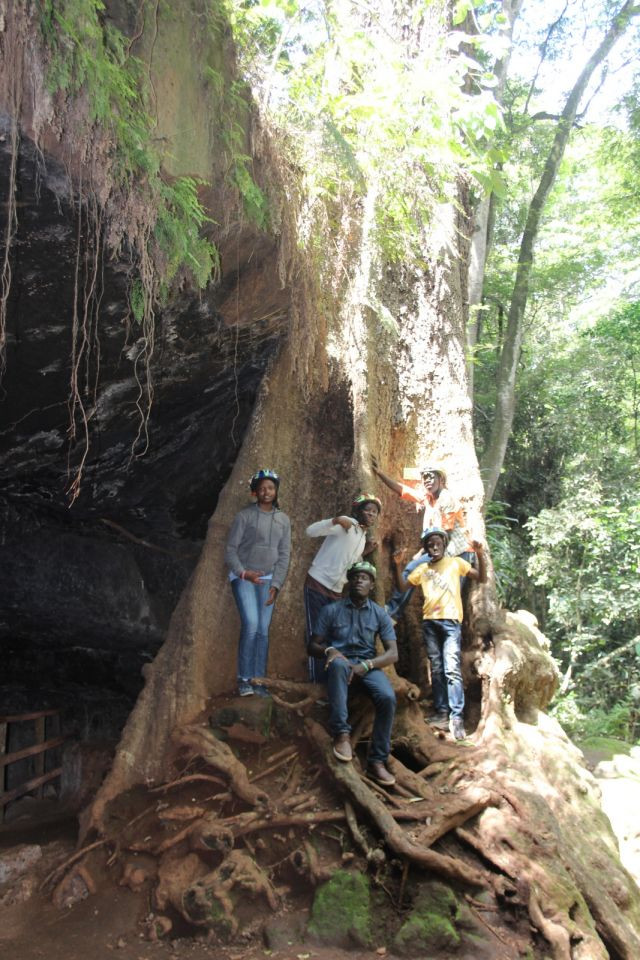 The team in Kenya is incredibly proud of its CSR (corporate social responsibility) activities. Over the past year, our support for initiatives which truly benefit our Local communities has continued, and we'd like to take this opportunity to share some of our highlights with you.
NRCA...All Work And No Play?

​
The Ngong Road Children Association (NRCA) has been supported by Bimeda for many years. Based in Nairobi, it is dedicated to helping underprivileged children affected in some way by HNI Aids, to transform their lives through education. You would, therefore, be forgiven for assuming that it is 'all work and no play' for the students in the programme. Far from it! As well as the strong emphasis on education, the programme also strives to build a sense of community and belonging amongst all its students; something which sadly can otherwise be lacking in their day-to-day lives.
Apart from the mentorship and support provided to each student by their caseworker and by the broader NRCA team, much of the strategy for developing that sense of support and belonging is designed around fun activities. This positive mix of education, mentoring, support and fun all contributes to the all-round personal development of each student. Here's a few highlights of the NRCA activities from the past year.
Each week the NRCA holds the Saturday Programme, consisting of fun activities and a wholesome meal. The event co-ordinator organises games, sports, music, Scouts, a book club, drawing and other activities; for a fun-filled, educational and talent-nurturing day for all the students.
Every August, the highlight of each student's year arrives.... camp! It's a chance for the students to spend time in a healthy, stimulating environment focused on fun and learning. It is held outside Nairobi and there are different camps for each age group, lasting from one day for little kids, to a week or more for Grammar, Senior and Leadership students. Age-appropriate fun activities and self-development classes are at the core of each camp.
Bimeda is proud to play a part in adding a little bit of much-needed fun into the lives of our 6 sponsored secondary students. At least once a year, we get our students together to embark on an outing of their choice. Needless to say, each outing seems to be getting more adventurous than the previous one!
We started with visiting the David Sheldrick Elephant Orphanage and the Giraffe Centre, which are both well-known tourist attractions on the outskirts of Nairobi. The students found it fun to be up so close to the baby elephants, as well as to see them being fed and watch their antics!
At the Giraffe Centre, we were literally nose-to-nose with the resident giraffes, where our sponsored students were allowed to feed them, and for the brave members of the group, to kiss them! They did this by placing food pellets in their mouths to entice the giraffes. Some shied away from that, however, when the long, sticky-looking tongues of the giraffes came too close!
The next outing was swimming. After buying swimming costumes for those who had none, we set out in the February sunshine to the Lavington Pool. We had it all to ourselves so there was no end to the splashing, jumping, and ball games. Even those who could not swim had fun and we certainly kept the local lifeguard on his toes.
Next up was our cycling outing to the beautiful Karura Forest - a fabulous green belt area, just a few kilometres from Nairobi city centre. After renting bikes for those who could cycle, we donned our helmets, checked our brakes and off we went; leaving those who could not cycle to walk behind us with an NRCA caseworker. Amidst laughter and screams, and the odd wobble or two, we cycled to the waterfall and onwards to the famous caves, where the Mau Mau independence fighters lived during the fight for Kenyan independence in the late 1950s. After our two hour cycle we met up with the walkers who had an equally nice, but less adventurous time!
Our most recent excursion was to Red Hill Dam, about an hour outside the city. This time, our action-packed trip included a boat ride and zip-lining across the lake. The boat ride was a relatively calm affair and required no real courage. The zip-lining was, however, another matter.
​While brave Willis stepped straight up to be the first, swiftly followed by Caroline, the others took some convincing, but in the end, each took a deep breath and off they went. Our courageous students "felt the fear, and did it anyway"! Even our own Emmanuel Gatimu, who is in his sixties, could not be left behind, and he zipped across the lake to cheers from the surprised students. So, having survived all that, we now have to wonder what our next trip will involve!
All of these outings have been great fun for the students (and us!) and a break away from their otherwise quite difficult lives. For Bimeda, the outings have also provided invaluable time with our six sponsored students; giving us the chance to chat and get to know each other better. The trips also gave us the opportunity to provide encouragement for the school term ahead; which will hopefully motivate them to work hard on their path towards transforming their lives.